18th Feb 2018 – The Chosen Wedding Fair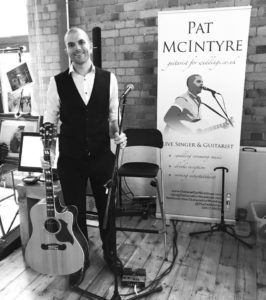 The Chosen Wedding Fair at the Paintworks in Bristol is a gathering of the best and most creative wedding suppliers in the South-West and beyond. This wedding show is always one on the first dates in my diary – it's such a fantastic event and one I really look forward to!
I arrived bright and early, ready to set up and await the opening of the doors at 11am. I set up my area, did a few vocal warm-ups and was good to go! I must say, it was nice to be exhibiting having not played a gig the night before. Usually, I will have been playing til midnight the night before, so it was nice to have Saturday night off and be fresh and ready the following morning.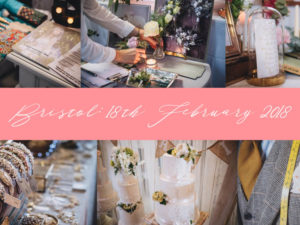 Chosen has undergone some changes recently – Matt and Joe of Always You Photography took over and this was their first fair at the helm. They did an absolutely fantastic job – anyone would've thought they'd have been running the shows for years! Everything ran smoothly and we had lots of engaged couples through the doors enjoying the unique atmosphere and vibe of the show.
Part of Chosen's appeal is the setting – the Paintworks in Bristol is the perfect venue. Modern, contemporary and a perfect blank canvas for wedding suppliers to let their displays stand out. However the main thing that really sets this wedding fair apart is the suppliers themselves! It's a very in-demand fair, and every exhibitor is hand-picked (hence "Chosen") for their quality, creativity and originality. You won't see any bland displays on white tablecloths at this show – it really is amazing to see what the exhibitors produce, and is so inspiring for brides and grooms-to-be.
Video recorded live at the Chosen Wedding Fair
The energy and atmosphere is infectious, and it's hard not to have a smile on your face all day! I like to think I added to the atmosphere in a positive way by performing live, so the sound of acoustic music rings out around the venue as people browse and discuss wedding plans.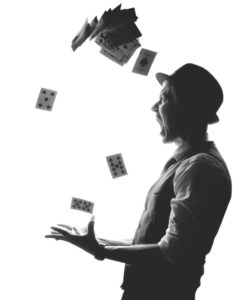 It was great to catch up with some of my favourite suppliers including magician Darren Campbell, stylists Kirsten of The Little Wedding Helper and Lauradana of Wedding Creations, Emma of Bake My Cake, Photographers Tasha Park and Jake Morley, Sola representing Clevedon Hall… and many many more! See the full list of exhibitors here.
An absolutely fantastic day – congratulations again to Matt and Joe on their first fair, and I'm looking forward to seeing the event go from strength to strength under their guidance. If you missed this show, don't worry – there's an Autumn fair on 21st October and I'll be there. There's also shows in Cardiff and London – see the website for details www.chosenwedding.com