November/December 2016 and February 2017 – HUGE OFFER!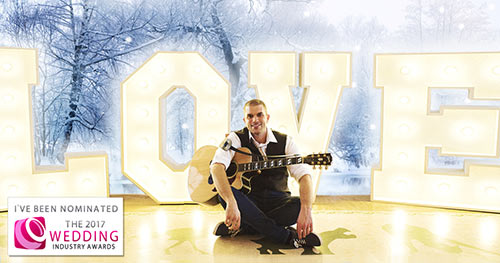 This Winter, I'm announcing a huge one-off special offer. I'm offering a massive 50% off the performance fee for all remaining dates in my diary. That's HALF PRICE! This is the first and probably the only time I'll ever offer a discount like this, so if you're getting married in November 2016, December 2016 or February 2017 – you may be able to take advantage of this amazing offer.
Here's an example of the discounted prices:
The Wedding Ceremony + Drinks Reception: £225
The Evening Party: £215
Drinks reception music: £195
For the full price list click here – and take 50% off all the regular prices! Please note travel charges still apply, so for example – if you were to book the ceremony + drinks reception package and your venue was 30 miles from BS5, where I'm based, the total fee would be £225 + £25 travel = £250. For a full list of travel charges see the FAQ section.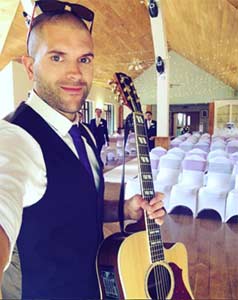 Availability update: November and December are now full. I'm not taking bookings in January, but there are still dates available in February. Contact here to check availability.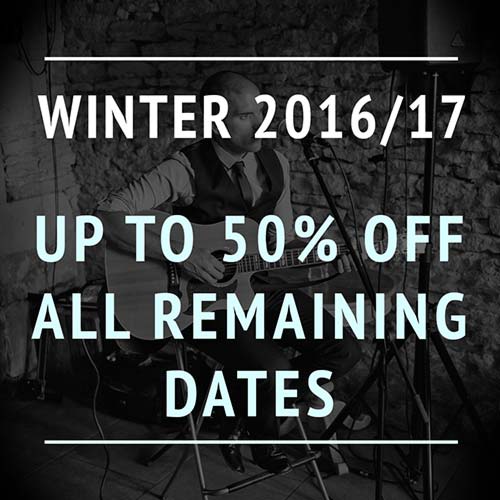 This is a limited offer, which will only run for a short time – so if you would like to book one of the most in-demand singer/guitarists around at a bargain price – please get in touch!