Friday, 12th June and a trip Northwards to the Matara Centre, a beautiful, unique wedding venue in the Cotswolds. I've seen lots of photos of ceremonies at Matara, but this is the first time I've actually played there – and wow, what a stunning place!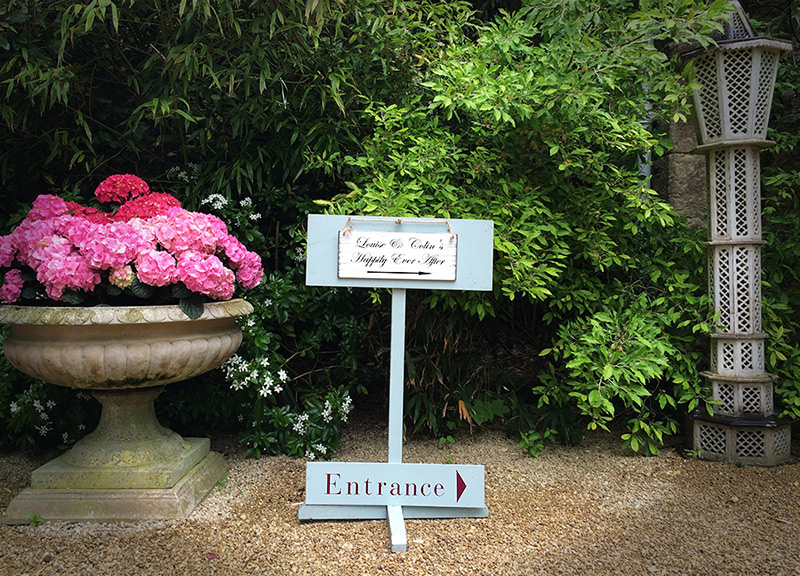 I arrived just before 5pm, with music scheduled for 7pm – some entertainment as guests exited the wedding breakfast for the room turnaround, before the party later on. I hoped to be set up in the courtyard area, but of course – after my last blog about being a "good weather charm" – we had rain! A warm, humid day with some drizzle meant I had to set up indoors under cover, but I positioned my speakers so that everyone could hear the music.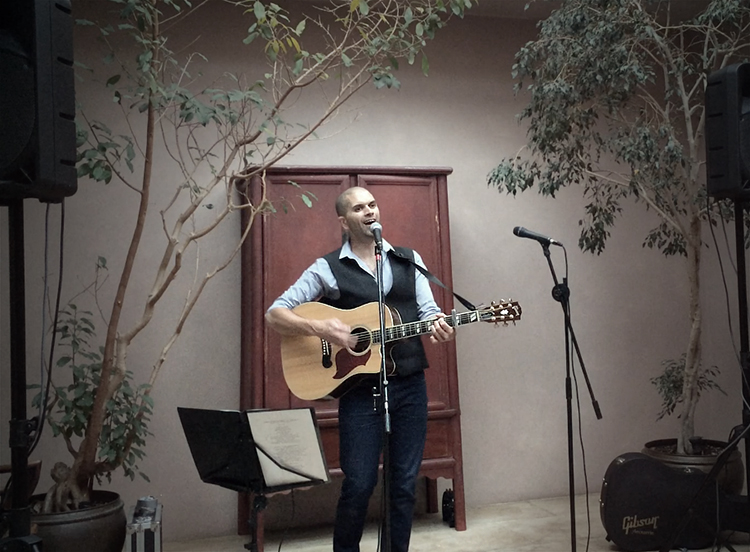 Now, I've played at countless weddings over my 5 or so years doing this – but Friday's wedding was a first. As I was casually setting my gear up at about 5.30 (still wearing t-shirt and flip-flops at this point!) guests started to arrive for teas and coffees. I'm used to weddings running half an hour, maybe an hour, behind – but this wedding was running an hour and a half ahead of schedule!! This, I can promise you, is VERY rare!
So I ducked off quickly to put on some more suitable attire, and returned to finish setting up. I started the music just after 6pm, and proceeded to play a selection of songs picked by the happy couple. Here's Louise & Colin's acoustic playlist:
Jack Johnson - Better Together
Tom Odell - Grow Old With Me
Passenger – Let Her Go
Zutons - Valerie
Bill Withers - Ain't no Sunshine
Arctic Monkeys - Mardy Bum
U2 – All I want is you
The Kooks – She Moves In Her Own Way
Counting Crows – Accidentally in Love
Snow Patrol – Chasing Cars
John Legend - All of Me
Ray Lamontage - You are the Best Thing
The Fratellis – Baby Doll
Pharrell – Happy 
Avicii – Wake me Up 
Bruno Mars – Just the way you are 
Daft Punk – Get Lucky 
Bruno Mars – Uptown Funk 
Deep Blue Somethings – Breakfast at Tiffanys 
Razorlight – Before I Fall to Pieces 
Green Day – Time of your Life 
Arctic Monkeys - I Bet That You look Good on the Dance Floor 
James – Sit Down 
Oasis – Champagne Supernova 
Ben E King – Stand by Me 
The Beatles – All you need is Love
Ed Sheeran - Thinking Out Loud
A lovely evening, and the music seemed to go down really well. Huge congratulations to Louise and Colin – hope you had a fantastic day, and a great evening!