Wedding Guitarist Blog: my top 10 most requested songs for the wedding ceremony/first dance – and some alternative choices
Choosing the music you want at your wedding is a tricky thing! Making your own song selections is the norm now, particularly at civil ceremonies but also at more traditional church weddings. While the bride may opt to enter the ceremony to the traditional Bridal Chorus performed by an organist, there is still usually space for some music before the ceremony, during the signing of the register, and as the married couple exit.
As a live guitarist and singer, I'm often booked to perform at the wedding ceremony. When I meet with couples to discuss the music, I'd say 90% of couples aren't sure what music they want – so if you're planning your wedding and scratching your head, wondering what on earth you should choose – don't despair! You're in the majority.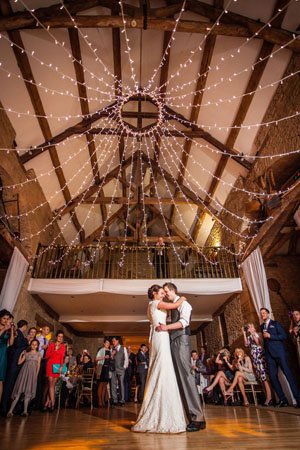 A question that crops up time and time again when I speak to couples is "what songs have other people chosen?" This can good be a good starting point if you have no idea which songs to pick. It may be also a good guide as to which songs you don't want! Eliminating the most popular songs may be a good idea if you want something more unusual. You may stumble across a gem of a song that fits perfectly. Look out for my next blog: Top 10 most unusual wedding ceremony/first dance songs I've played.
The perfect song for the ceremony or first dance will ideally be one that:
you both like (although the bride will usually have the final word when it comes to her entrance music!)
sets the atmosphere you're looking for (romantic? upbeat?)
has lyrics that are meaningful to you
reminds you of a significant moment in your relationship
If you manage to find a song that fills all the above criteria – well done! Realistically it's pretty difficult to find one that ticks all boxes, so if you find one that fulfils two out of four, you're onto a winner.
---
Without further ado, here's my top 10 list of the most requested songs. I've also included an alternative option for each song in a similar style, for those looking for something a little less popular:
---
#10 – Thinking Out Loud by Ed Sheeran
Only released two years ago, this song became an instant wedding favourite with it's beautiful lyrics and classic melodies. Ed's soulful voice and skilful songwriting come to the fore on this track, and I'm certain it'll be a popular choice for years to come.
Download "Thinking Out Loud" on my acoustic wedding album
See also: Tenerife Sea by Ed Sheeran
---
#9 – Let's Stay Together by Al Green
Heartfelt, soulful, timeless – this song is a popular pick, with lyrics that perfectly express what the wedding day is all about. From the first line "I, I'm so in love with you" to the chorus "Loving you whether times are good or bad, happy or sad" – it's almost like all your wedding vows wrapped up in a neat musical package!
See also – At Last by Etta James
---
#8 – A Thousand Years by Christina Perri
Another modern song to make the top 10 list, this has been one of my most requested at wedding ceremonies over the last couple of years. The soaring chorus melody and beautiful lyrics make this a firm favourite with the hopeless romantics!
Download "A Thousand Years" on my acoustic wedding album
See also: Love Me Like You Do by Ellie Goulding
---
#7 – Here Comes The Sun by The Beatles
Uplifting and positive, this is a lovely song to have at any point during the wedding ceremony. Works perfectly for the bridal entrance, during the signing of the register or the exit of the married couple. However if you're superstitious and hoping for a sunny day, you may not want to choose this and jinx the weather!
See also: All You Need is Love by The Beatles
---
#6 – Signed, Sealed, Delivered by Stevie Wonder
This is the perfect song for the wedding ceremony exit – upbeat, joyful and the perfect confirmation song that you're officially a married couple! Also works really well as a first dance song if you want something to get the party started rather than a slow dance – although be warned, you may have to bust out some dance moves in front of your wedding guests!
See also – For Once in My Life by Stevie Wonder
---
#5 – Can't Help Falling in Love by Elvis Presley (aka Falling In Love With You)
A little while back I made a recording of this song in a modern acoustic style, and it seemed to instantly connect with people – quickly becoming far and away my most popular video on YouTube with well over 100,000 views to date. Heartfelt and timeless, there's just something about the melodies in this song that touch the soul. If you like my version and would like to use it at your wedding, please show your support by downloading using the link below (grabbing the mp3 via YouTube is illegal and it only costs 99p to do it the legal way!)
Download "Can't Help Falling In Love" on my acoustic album
See also: Wonderful Tonight by Eric Clapton
---
#4 – I'm Yours by Jason Mraz
It seems amazing to me that this song was released in 2008 – it's nearly 10 years old! It still feels fresh as ever and remains a very popular pick at weddings. "I'm Yours" – the perfect sentiment, what more do you need to say?!
See also: I'd Rather Be With You by Joshua Radin
---
#3 – Stand By Me by Ben E. King
So, we move into the top 3 with this classic soul track. Recorded in the early 60's, this song remains as popular today as ever – it's one of those tunes where everyone knows the chorus lyrics, no matter their age! A genius moment in songwriting history, and Ben E. King's incredible soulful vocals are the icing on the cake. Another great song for the recessional (exit song) at the wedding ceremony.
See also: Wonderful World by Sam Cooke
---
#2 – Better Together by Jack Johnson
Jack Johnson's chilled out voice, laid-back guitar style and knack for writing interesting/unusual but universally appealing lyrics all contribute to this modern classic. "It's always better when we're together" – of course it is, that's why you're getting married! It's one of my favourite songs to play at weddings – a genius piece of songwriting, and one that will continue to be popular for years to come I'm sure.
See also – Somewhere over the Rainbow by Israel "IZ" Kamakawiwo'ole
---
#1 – (Your Love Keeps Lifting Me) Higher & Higher by Jackie Wilson
And the no.1 goes to the brilliant Jackie Wilson! This song has all the elements to make it the perfect wedding song – it works brilliantly at the ceremony, or as a funky upbeat first dance song. Jackie Wilson's soaring voice and the infectious energy in the song is perfect to get everyone feeling upbeat and happy.
I think it's popularity at weddings is also down to the fact that it's not necessarily as well known as some of the other songs on the list, so while it's a familiar song to hear, it doesn't feel tired or overplayed. It's one of my favourite songs to play at weddings!
Download Higher and Higher on my acoustic album
See also – My Girl by The Temptations
---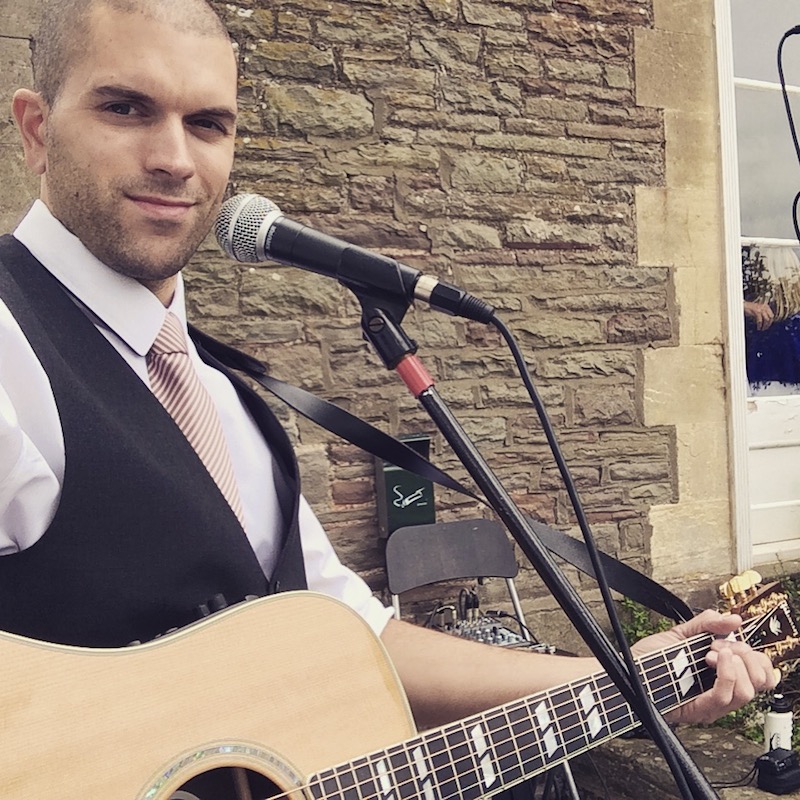 Pat McIntyre is a singer and acoustic guitarist from Bristol, UK. An experienced live performer and music aficionado, Pat is available to book for weddings and other events.
For more information about booking Pat for your wedding, click here – or get in touch here.