Sunday 24th May, and a relatively short journey from my home in East Bristol over to the picture-perfect village of Castle Combe. This little gem in the Cotswolds has been described as "The prettiest village in England" – and as you arrive it's hard not to pull over and take a few photos! Which, of course, I did!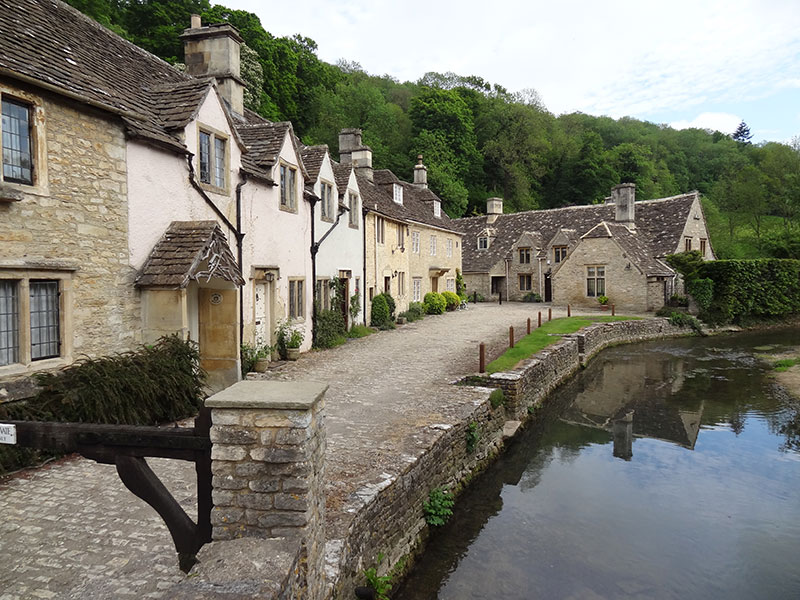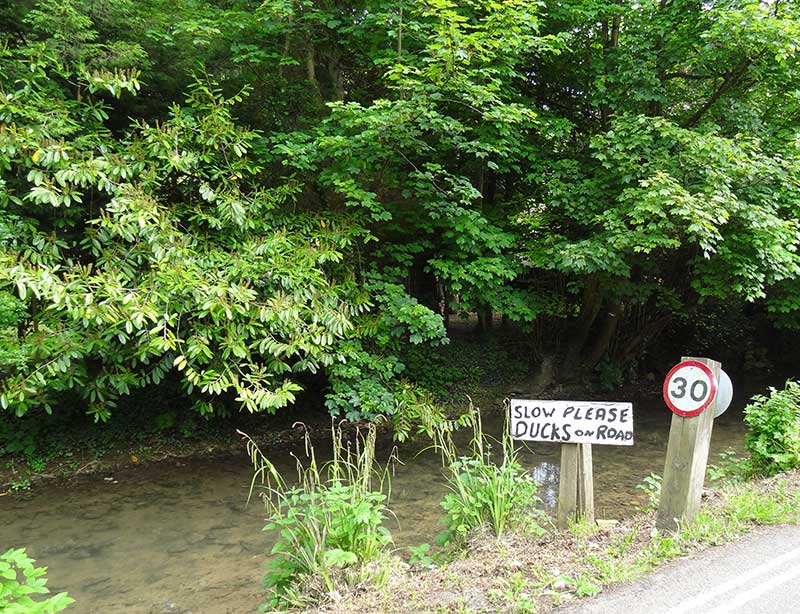 An incredible place to get married, and as you enter the Manor House Castle Combe the grounds of the venue are just as stunning…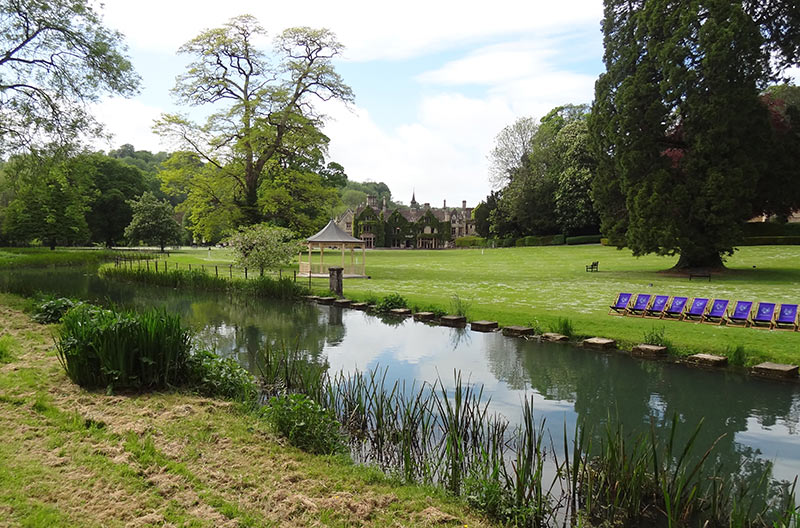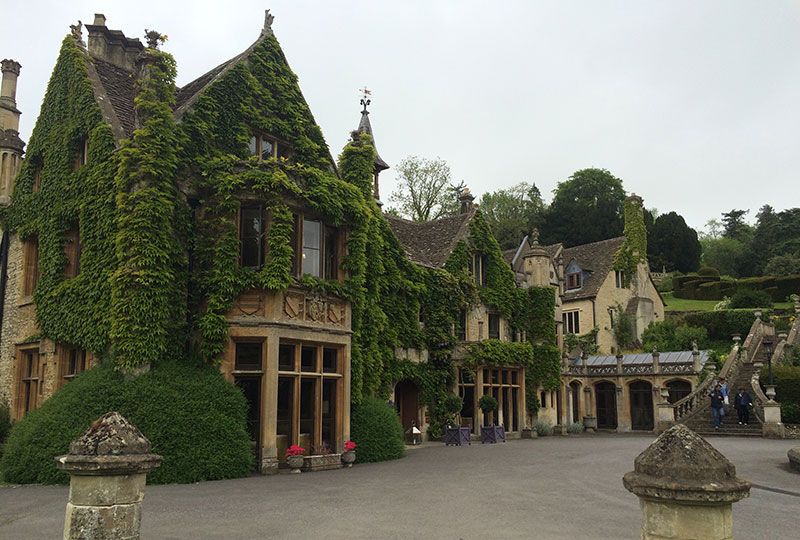 So a beautiful setting for Chris and Laura's big day. The happy couple booked me for the wedding ceremony + reception package. The morning brought some light rain, so I set up inside ready to play at the ceremony. After playing some background music as guests assembled, Laura made her entrance to an instrumental version of "Let Her Go" by Passenger.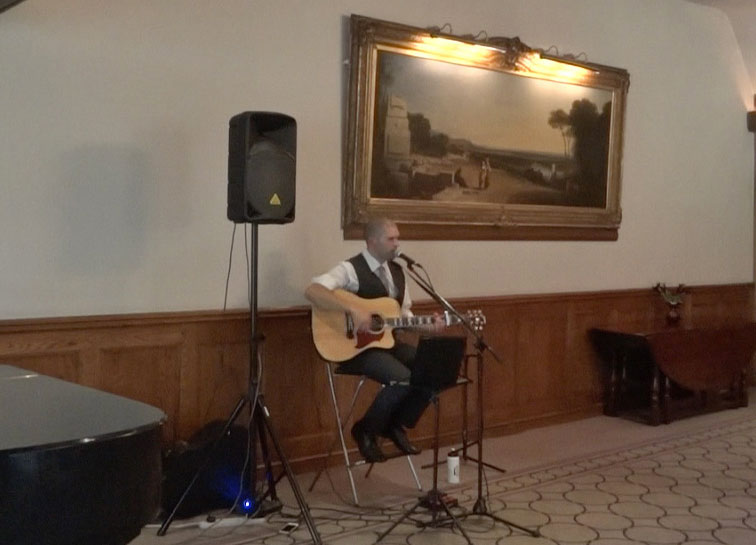 During the signing of the register I played "Won't Let You Go" by James Morrison, and an instrumental version of "The Woman I Love" by Jason Mraz. The happy couple exited the ceremony to the ever-popular "Higher & Higher" by Jackie Wilson.
The weather cheered up in the afternoon – so a quick change of plan, and I did some rushing around to move my equipment out to the front of the building where the drinks reception took place.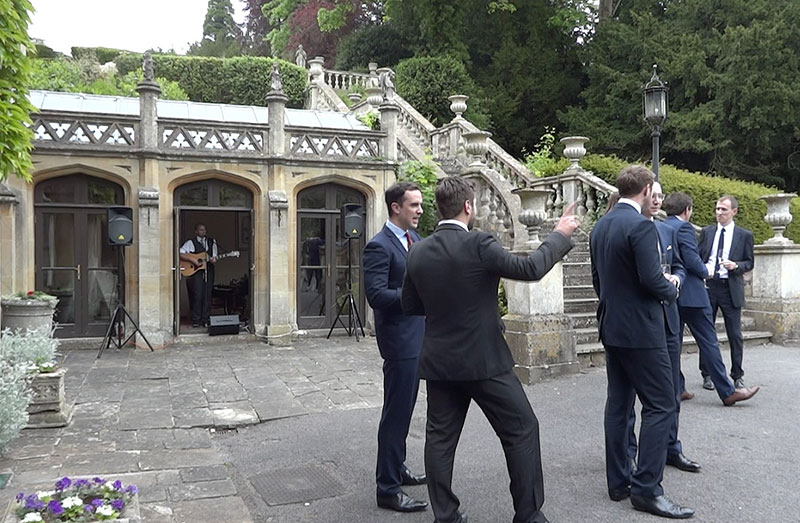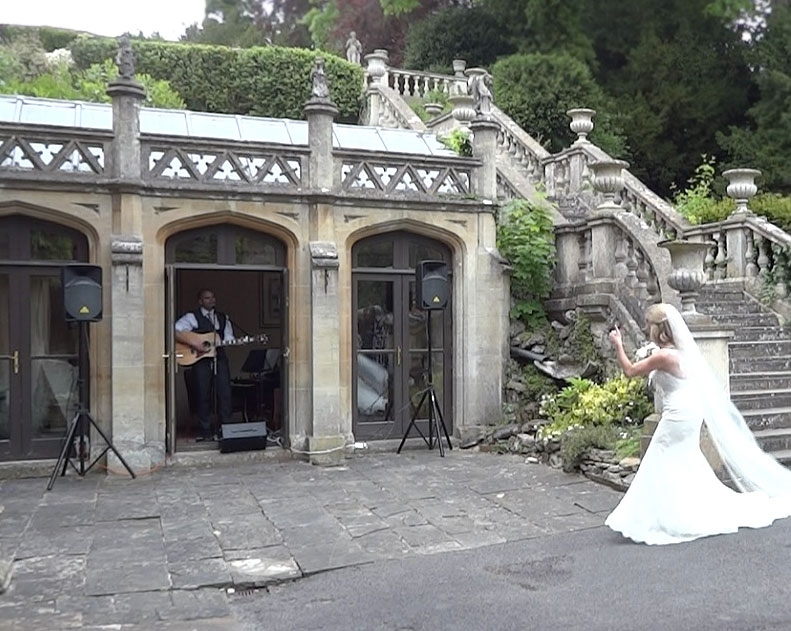 All in all, a beautiful day and I had a great time. Congratulations to Chris and Laura, who travelled down from Newcastle for the big day – hope everything was absolutely perfect for you both, and that everyone had a great evening as well!
Their acoustic playlist from the day:
Sixpence None the Richer - Kiss Me
Paolo Nutini - Last request
Michael Buble - Crazy Love 
The Lumineers - Ho Hey
Jason Mraz - I'm Yours
Ben Howard - Only Love
Ed Sheeran - Thinking out Loud

Passenger - Let Her Go (instrumental)
James Morrison - Won't Let You Go
Jason Mraz - The Woman I Love (instrumental)
Jackie Wilson - Higher & Higher

Eagle eye cherry - Save Tonight 
George Ezra - Budapest 
Jack Johnson - Better together
David Gray - Babylon 
Ben Howard - Only Love
Frank Sinatra - Fly me to the moon 
Jason Mraz - I'm Yours 
Passenget - Let her go 
Lumineers - Ho Hey 
Sixpence None The Richer - Kiss Me 
Avicii - Wake me up
Mumford and Sons - Lover of the Light

Ed Sheeran - Bloodstream 
Mumford and Sons - The cave 
George Ezra - Blame it on Me 
Paolo Nutini - Last Request 
Michael Buble – Crazy Love 
Jack Johnson - Good People 
Lighthouse Family - Lifted 
Train - Drops of Jupiter 
Lionel Richie - Dancing on the Ceiling 
Jackson 5 - I want you back
Van Morrison - Brown eyed Girl 
Tracy Chapman - Fast car 
Ed Sheeran - Thinking Out Loud