I write this on a drab, drizzly Saturday afternoon in early July 2020. It's the 4th July – American Independence day, my parents' Golden Wedding Anniversary (congratulations Mr & Mrs McIntyre!) and what has been enthusiastically nicknamed "Super Saturday" – the day when UK pubs re-open their doors following the COVID-19 lockdown.
This year has been extraordinary. We're right in the thick of the Coronavirus disruption, and I think every now and then it's important to take a step back and look at how quickly everything has happened.
It was January when we first started hearing about the virus spreading quickly in China. By February, cases had started appearing in Europe and a month later, we in the UK were in full lockdown mode. Four months later and we've got used to social distancing, face coverings, zoom calls (endless quizzes…) and of course huge impacts on our careers and personal lives.
The Wedding and Performing Arts industries have been two of the hardest hit. Aren't I glad then that my job neatly straddles both?!
The New Normal
It's late afternoon and usually on a Saturday in July I'd be packing my music kit away, having played some live music at a wedding. But this is the "new normal" for those of us affected by the dreaded Coronavirus. For me, this Summer has consisted not of playing music, but mostly of bike rides, DIY (LOTS of DIY!) and working on various projects to keep me busy and looking forward.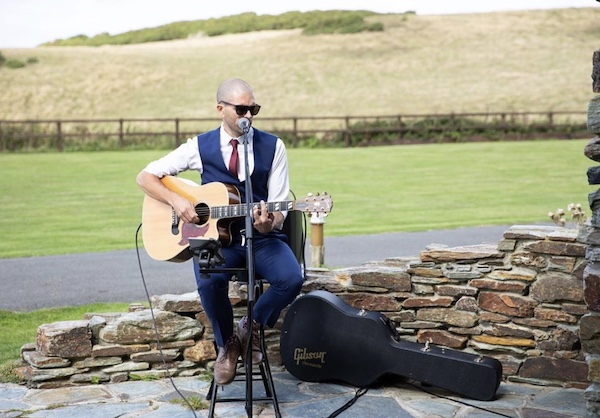 As a full-time wedding industry professional with one toe in the music industry, I thought it might be interesting to share my personal experience of Coronavirus. Some of you reading this may not realise that music is my full-time profession. Often people assume that I play guitar at weddings on the weekends for a bit of pocket money – not so! This is my livelihood, and it's come to a dramatic pause this year.
I've played music all my life, and I first started making a career out of it roughly 15 years ago. Having performed on the open mic circuit around Bristol regularly, I secured a residency at Illusions Magic Bar on the Clifton Triangle (sadly now consigned to history!) I have fond memories of performing on packed Friday and Saturday evenings.
How I became a wedding musician
I played my first wedding gig around 2010, after someone had seen me performing in Bristol and decided to book me to play at their big day. From that wedding, word of mouth brought me another couple of bookings and it was at that point that I started focusing on playing live music at weddings.
At this point I was working full-time, but I decided to ditch my job in IT a couple of years later (being an outdoors person, I never was very good at the 9-5 office job life). It was quite a dramatic career change – I became a part-time Postman (Postman Pat!), focusing on music at weekends and taking on as many gigs as I could physically manage.
Weekends at that point generally looked like this:
Friday: 5am start for work, returning home around 3pm to snatch a couple of hours sleep before some dinner, then head out to a gig, returning home around 1am.
Saturday: it always took me a while to get to sleep after a gig (musicians will know that "wired" feeling you get for a few hours after a lively performance), so the 5am start always used to hurt the next day! I'd do my shift, back home to sleep for a few hours and out until late again. Sundays were generally a write-off!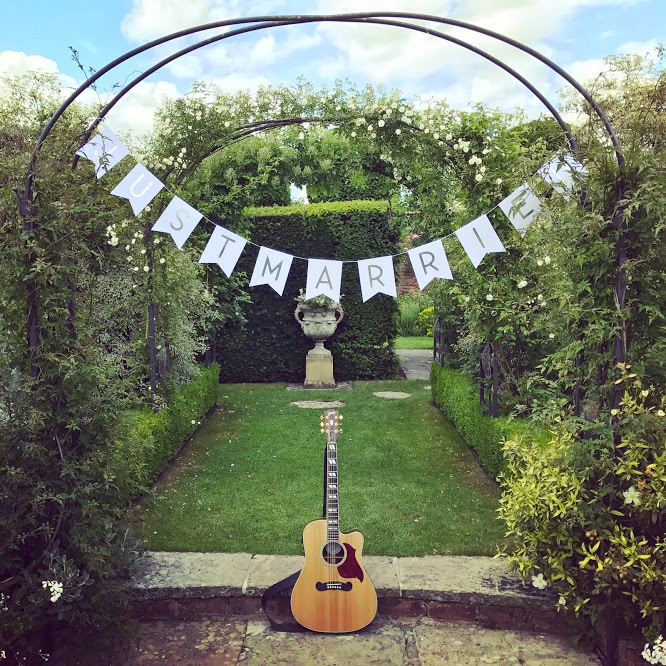 Building the business and going full-time
By 2015, the wedding business was really starting to take off. It was clear that there was demand for high-quality live music at weddings, and frustratingly I was now having to turn away work. Getting a weekend off as a postie was like gold dust, and it got to the point whereby I was declining more wedding bookings than I was taking on.
In early 2016 I made the leap into full-time self employment. A scary time, but I dived in at the deep end, doing as much promotion as I could, attending every wedding show that would have me, and increasing my online presence. Bookings started coming in thick and fast – from 30 or so weddings in my first year, this doubled in 2017, eventually leading to my busiest year in 2019 when I played at 72 wonderful weddings!
And then… lockdown
Although Summer 2020 was looking as busy as ever, it was a slow start to the year with just one wedding in February. It was a memorable day – a huge storm blew in that weekend and I was down on the Devon coast. The journey took an hour or two longer than usual, as 60mph winds and torrential rain battered the motorway. When I arrived at the venue, the videographer warned me that the storm had blown his car down the road, the winds were so strong!
Little did I know that wild day in Devon would be my last wedding performance for some time. It was about to be my busiest March and April ever, with lots of wonderful Spring weddings to look forward to – then all of a sudden everything ground to a halt with the lockdown announcement.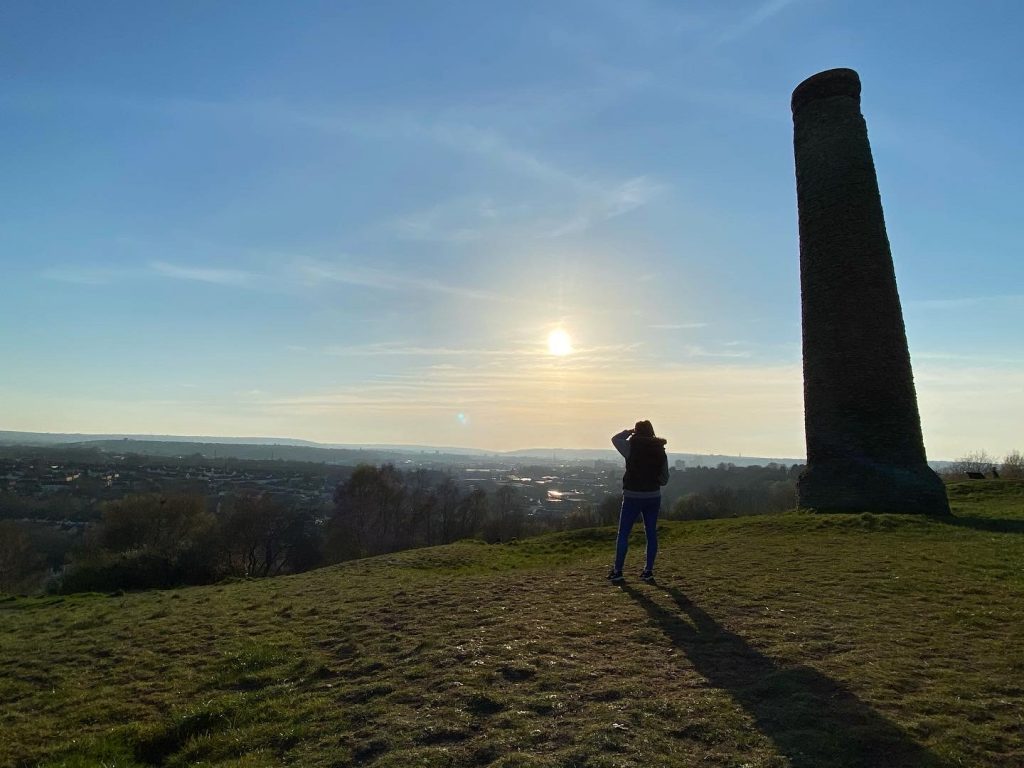 2020 weddings
Up to now all weddings have been forced to cancel or postpone since lockdown, but there is some light at the end of the tunnel with the reopening of small wedding ceremonies.
The government's latest guidance around ceremonies has been a little muddled, but I am seeing weddings start to happen in England – finally some positive news! I'll write a separate blog on intimate weddings, and if/how live music can happen at these celebrations so keep an eye out for that.
Adapting to the current climate
Despite weddings legally now being allowed, the restrictions and uncertainty have forced many couples into making the difficult decision to postpone until next year – some couples are even finding that dates for their venue are so limited, they've had to move their date as far as 2022.
Although I'd dearly love to be returning to work, I don't blame anyone for postponing their big day. I'd be doing the same if it was my wedding. Currently there's a limit of 30 people who can attend – and this appears to include staff/suppliers, so in reality the number of guests is going to be significantly lower than this.
Some peculiar, arbitrary rules (including the particularly bizarre advice to wash hands before exchanging rings – as if the couple haven't had contact with one another before the big day?!) have been advised. Whether this will happen in practice seems unlikely, but it's certainly enough to put people off. You want to enjoy your big day after all, not be worrying constantly whether rules are being broken. I'm hopeful some of these restrictions will be further lifted soon, so that we can get back to some kind of normal sooner rather than later.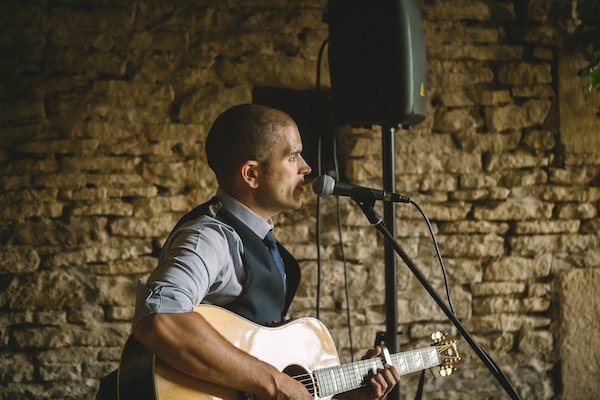 Postponements and moving dates
For those of us in the wedding industry, I can't lie – it's been a headache, and I really feel for the poor wedding couples having to rearrange everything. There's no "one size fits all" approach to postponing or changing dates unfortunately. Every venue, wedding supplier and wedding couple has their own challenges and personal situations to face.
I can only speak from my own personal experience. This has been a huge learning curve for me, having never dealt with anything on this scale before. The end result is basically that I'm postponing dates for all my couples without any charge or penalties, unless it's for 2022 or beyond in which case a small yearly price increase applies.
In the unfortunate event that a couple are only able to supply me with one alternative date which I'm already booked for, I'm doing my best to work around this and try to come up with alternatives. For example, evening live music rather than daytime music. Sometimes I'm able to travel to two venues in one day, so this has worked out well in some cases.
I'm trying to be as flexible as possible – none of this is anyone's fault and it's really important to remember the stress and impact this has on everyone.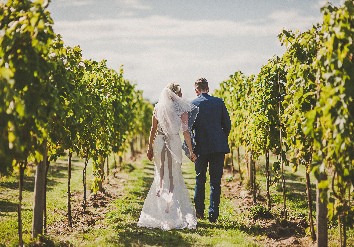 The impact on couples and wedding businesses
If you're reading this, chances are you're either a couple due to get married, or a business within the wedding sector. I'm a sole trader, and I deal with all my couples on a one-to-one basis (no agencies or middlemen) so part of my job is to have great personal relationships with my couples. At the same time I've built a strong network of friends and contacts within the wedding business, so I'm in a good position to see things from both sides.
There's no two ways about it – this is difficult for everyone. When lockdown was announced my phone and inbox exploded with enquiries and I, along with most people, had a really tough week mentally. It was overwhelming and I think many of us got somewhat lost in our own heads. I certainly know I was guilty of this.
As time has gone on, the extremes of emotion have calmed down a little. The financial situation as a small business remains extremely precarious, but personally I'm doing all I can to keep things moving forward, staying as positive as possible and staying in regular contact with my couples and fellow industry friends.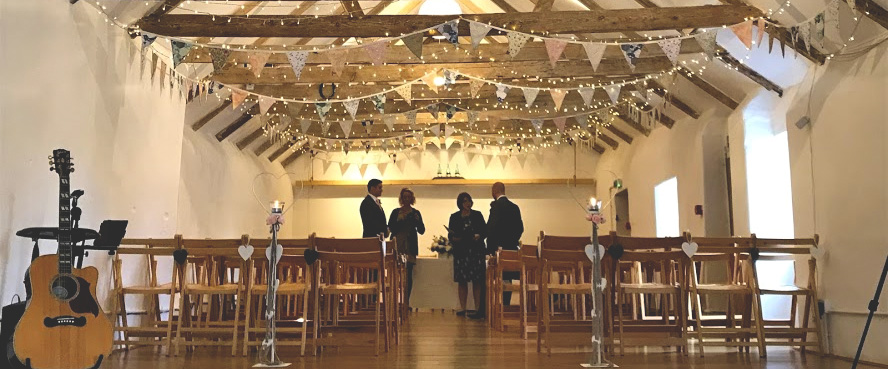 Empathy and patience
I feel that it's more important than ever to have empathy for the person you're speaking with. At the moment we're mostly communicating via text – emails, whatsapp, instant messaging. You never know what state the person is in mentally, and what their personal circumstances are, and this is always exacerbated by communicating solely via technology.
If a bride or groom seems angry or upset with me, I try to take a step back now and wonder why it may appear this way. Maybe they've had a terrible morning dealing with rearranging their guest list… maybe they have loved ones that can no longer make it… maybe a family member is ill… maybe their financial situation is reaching tipping point and they're having to think about cancelling their wedding. It could literally be any number of things – and of course, it can often just come down to misinterpreting how the email/message is worded. Sometimes a perfectly friendly email can come across differently, depending on the language used and the mood of the person reading it.
In the same way, I'd ask that brides/grooms have patience with us as wedding suppliers – particularly people like myself who are sole traders and deal with every aspect of the business. From admin, business and promotion, right through to accounts and of course delivering the service on the big day, us small business owners have a lot on our plates. I don't always get everything right! But I like to think that in the cases where I have got things wrong during this pandemic, I've recognised my shortcomings and have learnt from them.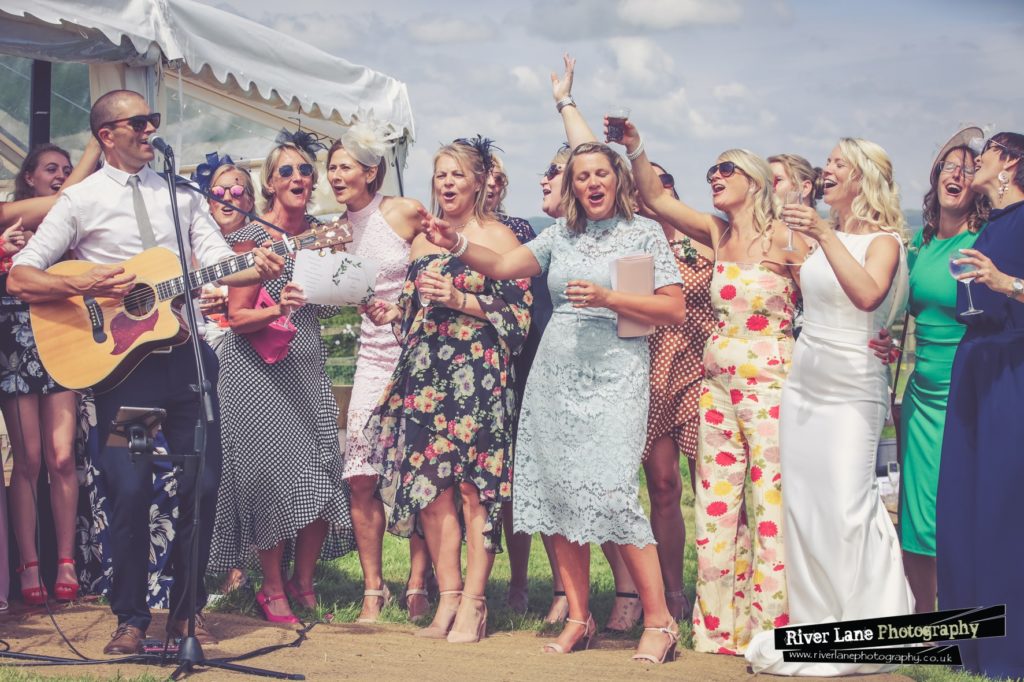 Moving forward
Well, this has turned into quite a rambling blog! It was intended as a short comment on the wedding and music industries (I didn't even get on to the Performing Arts industry, which has been hit even harder), but it turns out that I had more to say than I thought.
I hope some of this has made for interesting reading, and maybe given a small insight into what's gone on behind the scenes in the wedding industry for small businesses like mine.
Every time I get a set back, I try to think: onwards and upwards! I'm a naturally optimistic person, and I have total faith that things will get back to normal sooner rather than later. Wonderful wedding celebrations will return, couples will be able to have their dream days once again and you know what – they'll mean more than ever.
I love every wedding I play at, but going forward I really think we'll cherish every moment that little bit more. Every interaction we have, every special moment shared – everything is going to feel so much more meaningful on the back of this pandemic.
There's always room for hope and optimism. I can't wait to get back to work, and I hope that if you have a wedding coming up, you've made peace with either postponing or maybe having to scale things back a touch. Whatever happens, let's enjoy every moment of the celebrations when they come around, and always remember the most important things in life.
I wish everyone all the very best throughout this – stay safe and well, and we'll get through it together!
---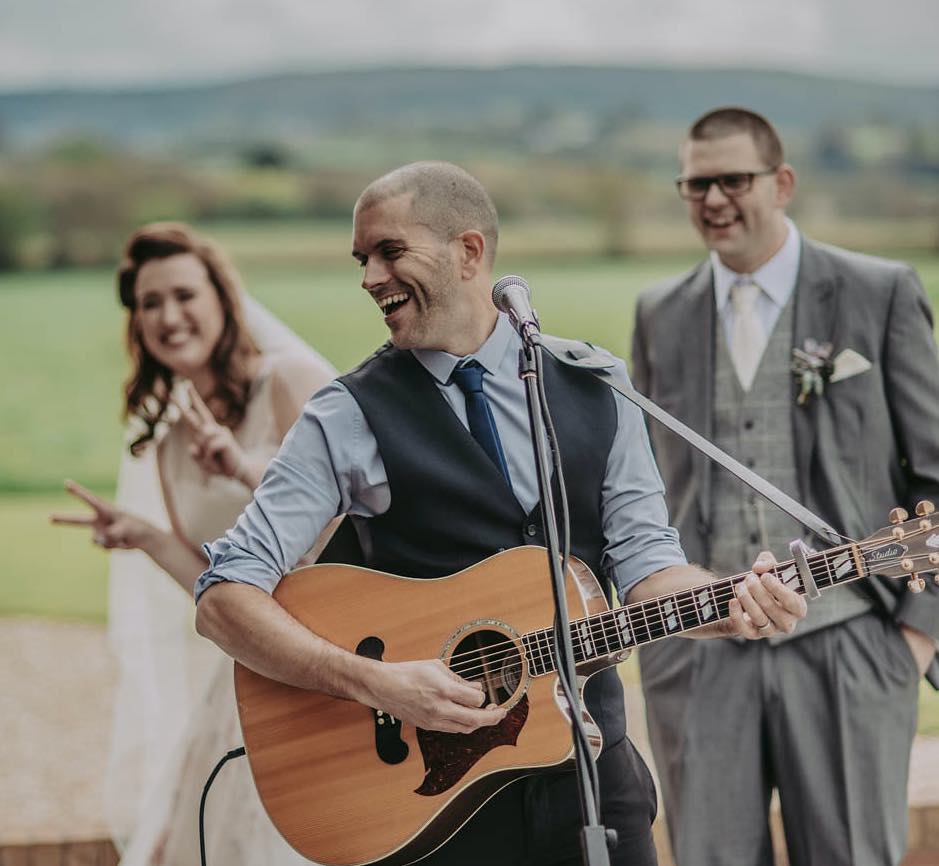 Written by Pat McIntyre – singer/guitarist and wedding musician based in Bristol, UK.