Blog: How to choose music for your marriage ceremony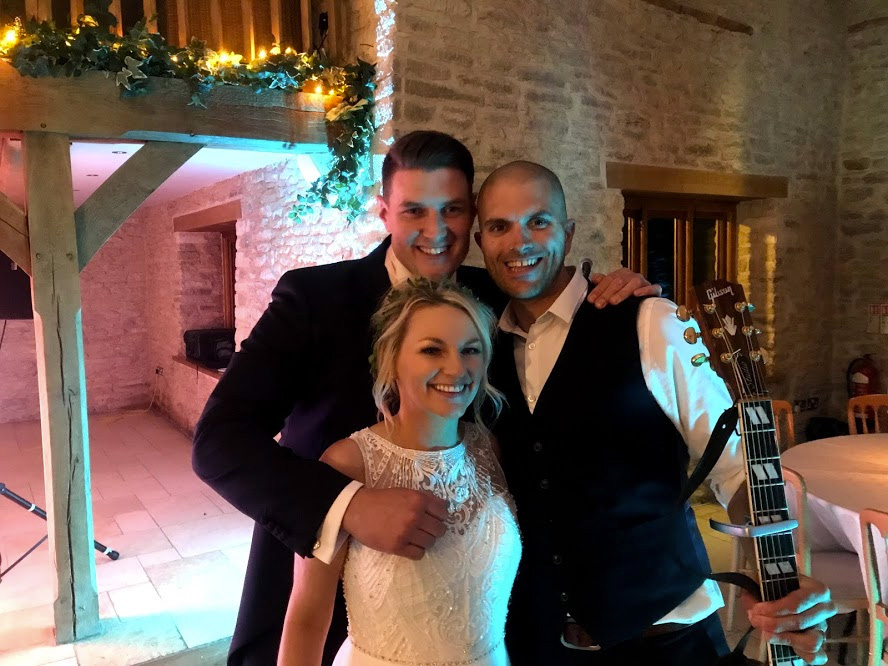 I think wedding music is one of those things that can sometimes get a little overlooked during the planning phase. As a singer and guitarist, I speak with lots of brides and grooms who are huge music fans and know exactly what they're after! But for every couple that have it all figured out, there's another couple that don't know where to start. I find the same questions tend to pop up again and again, so here's my quick guide to picking your perfect ceremony music.
How many songs should we choose for the marriage ceremony?
Undoubtedly the most common question I get asked! This can vary, depending on whether you're having a civil ceremony, a church wedding or an alternative celebration – such as a humanist ceremony, for example. Typically, you'll always need some music during the processional (walking down the aisle), the signing of the register and the recessional (exit of the married couple).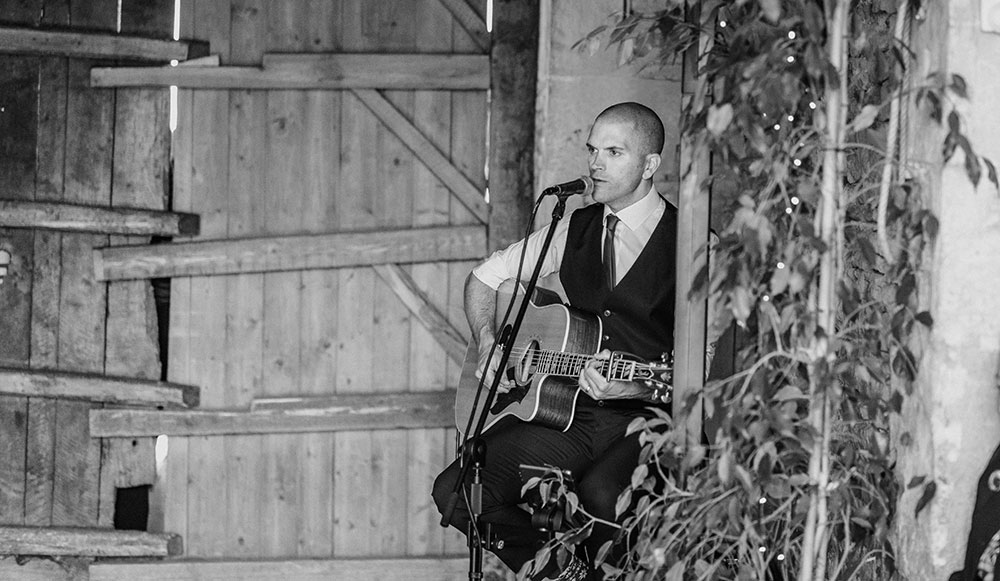 The civil ceremony
A civil ceremony is a non-religious marriage ceremony. Most civil ceremonies will have:
One song during the processional (walk down the aisle / bridal entrance)
Three songs during the signing of the register
One song during the recessional (exit of the married couple)
The main varying factor here is the signing of the register. Usually what happens is – the couple sign the legal marriage register, then shortly afterwards the registrars bring out a blank register. This allows the couple to have a 'fake' signing, and the photographer can take some pictures of the happy couple sealing the deal! Photos of the legal marriage register are not allowed, which is why they bring out a blank register for the fake signing. You may also invite your guests forward to get some snaps at this point, so depending on how long this takes, it's usually up to about 10 minutes, so three songs is usually bang on the money.
Church/religious wedding ceremonies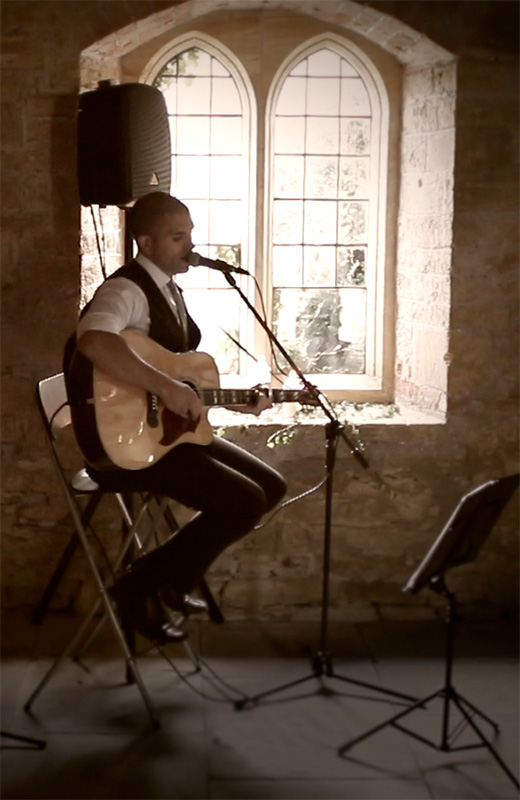 Religious ceremonies are a little different, so you should liaise with the person conducting the ceremony. I can only comment on Christian ceremonies here, but in my experience you would usually have:
One song during the processional
Two or three hymns for the congregation to sing
Two or three pieces of music during the signing of the register
One song during the recessional
Often the songs will played by an organist at the church, however some ceremonies are more flexible and may allow a live musician such as myself. I've played at a number of church weddings – sometimes I'll play all the music (other than the hymns), and sometimes I may alternate with the organist.
Humanist and other alternative ceremonies
For those couples that don't want to go down the more traditional route, the options are limitless for creating their own perfect ceremony. Humanist and alternative ceremonies don't hold any legal status, so often couples will choose to tie the knot elsewhere beforehand, maybe the day before.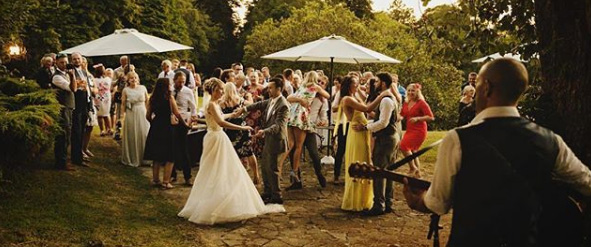 These ceremonies are usually conducted by a celebrant, or maybe even a friend or family member who is confident talking in front of large groups of people! In terms of music, it really can follow any path you want, but typically there will be songs during the processional and recessional, just as in a civil or religious ceremony.
A popular option is to have guests sing along to a song or two during the ceremony, kind of like an alternative hymn – more on this in the hints and tips section below.
Other interesting ideas I've seen include handfasting, tree planting and sand ceremonies. Often during these rituals, I'll play a lovely chilled acoustic song or two!
Hints and tips for choosing your ceremony music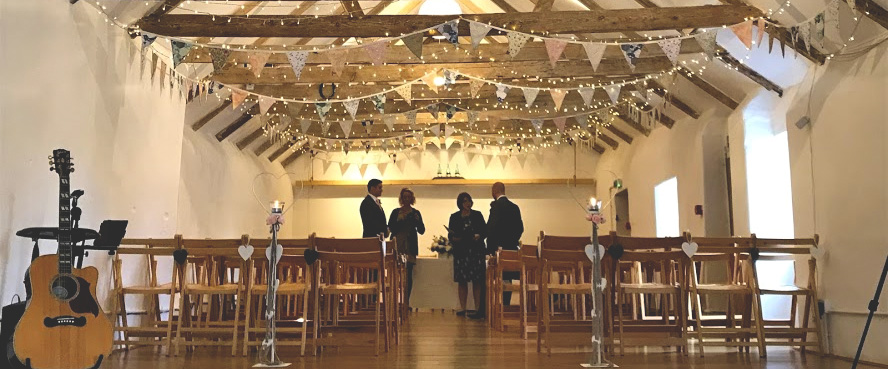 Religious content
If you're having a civil ceremony, remember this means that it's not a religious service so your music must reflect that. Your song lyrics must have no religious content whatsoever. Most registrars will ask you to submit your music choices to them a couple of months before the ceremony, so just check through the words before sending them off.
Wedding guest singalongs
This is becoming an increasingly popular idea – throwing a song or two into the wedding ceremony for the guests to sing along to, maybe as an alternative to a reading.
It's a great idea in theory – kind of like a modern day hymn – but you have to be really careful that it doesn't fail and become a bit of a damp squib. Having done this a few times, I've seen this work with varying levels of success, so these would be my tips if you're planning to get everyone singing from the same song sheet!
Choose a REALLY well-known song, with a big, easy singalong chorus that even if they don't know, they'll pick up quickly. For example – All You Need Is Love by the Beatles is absolutely perfect.
Keep it upbeat and fun. Don't go for a slow song – you'll need something that will keep the energy flowing.
Make it short! Don't choose a 6 minute epic… everyone will lose interest. Around 2 minutes is the sweet spot. If I'm playing the song live, I can adapt it and shorten it as necessary by removing long intros/outros, cutting verses etc. If you're playing the song through a phone/iPad, it's a bit more tricky but you can arrange for someone to fade it down at an appropriate point.
Print off the lyrics onto your wedding programme, so that everyone knows what they're singing. Even better, have the lyrics on a screen up front (maybe tricky to organise but not impossible!) – when people's heads are up and not looking down at a sheet, their voices will project and it will sound so much better!
Ask someone super-confident to be a bit of a ringleader to get everyone going. If your registrar says "ok, everyone is going to sing a song now", chances are people will be less-than-enthusiastic and will mumble quietly into their lyric sheets. Instead, ask the registrar to "hand over to (person) who will lead us through a singalong to (song title)". Ask that person to stand up at the front, sing as loudly as they can and get everyone involved! Also ask all the guests who can to stand – people tend to sing more enthusiastically when stood up rather than sat down.
Similar to the last point, another idea is to practice the songs on the hen or stag party, and have the hens or stags up front at the ceremony leading the song. A bride recently mentioned to me that this was what they were going to do – I think this is a great idea!
Finally, and this is more of a hunch, but I think this will probably only work well with a live musician who can interact with the group. Just playing a song via a phone is probably not going to get everyone to engage as well with the idea.
Pre-ceremony music
There will usually be 15-20 minutes before the marriage ceremony itself, during which guests will take their seats and settle before the big moment. This is a nice time to have a bit of background music on. Often your venue will provide some light music. If booked for the ceremony, I will play some live music during this time which may include some instrumental and some vocal music.
It's great to have a live musician such as myself during this part of the day, as we can be flexible with how long to play for – particularly handy if the bride is fashionably late! To read more about my wedding ceremony, drinks reception and other live music options, have a look at my pricing page where everything is explained.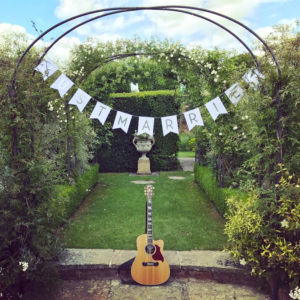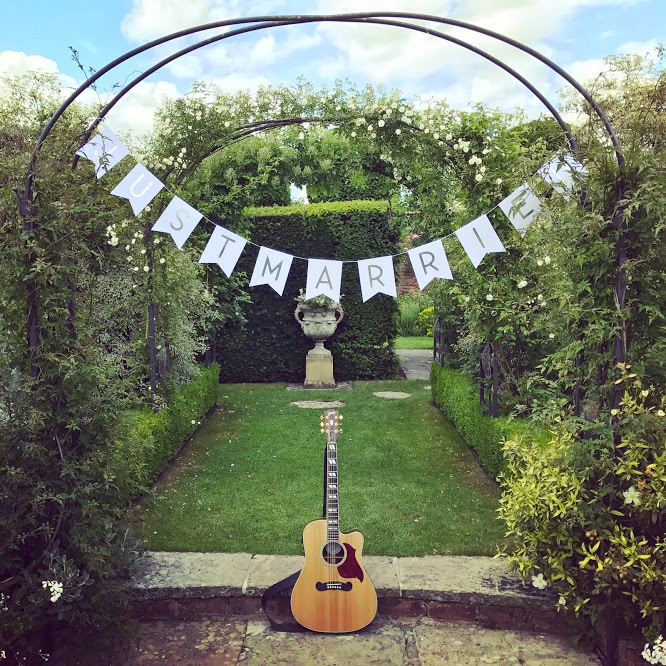 So there you have it – that's the basics of wedding ceremony music covered. If you have any questions, feel free to drop me a line on info@guitaristforweddings.co.uk – even if you haven't booked me for your wedding, I'll be glad to help! It's what I do 🙂
The trickiest bit, of course, is which songs to choose… that's a harder one to help with, but I have written some blogs on the subject which you can check out below:
https://www.guitaristforweddings.co.uk/top-10-wedding-ceremony-dance-songs/
https://www.guitaristforweddings.co.uk/unusual-wedding-songs/
https://www.guitaristforweddings.co.uk/100-wedding-ceremony-songs/
I'll be adding some new selections for 2019 very soon, so keep your eyes out on my blog page.
---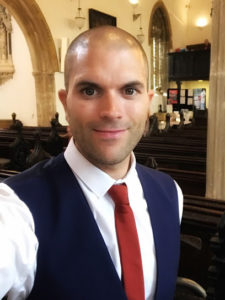 Published 8th May 2019 by Pat McIntyre – singer & guitarist and professional musician for weddings based in Bristol.
This article is based on UK wedding/marriage ceremonies.
For more information about my live wedding music services, please visit www.guitaristforweddings.co.uk