17th June 2019
Blog – Special Requests and thoughts on learning songs
People often comment on how many songs there are to choose from my repertoire… I think at the last count it was around 400! The main question I get asked is "how do you remember so many songs?!" Well… I do have a knack of remembering songs – I'm lucky that they just kind of stick in my head. If only learning information for exams at school and University was so easy! In fact, I often think now that if I'd memorised information for exams in the form of songs, I'd probably have found revising much easier!
However, I must confess, I do also have an iPad with all my song lyrics on. So in the event that my mind does go blank, I have a backup. What did we do before technology eh? In my case, probably mumble through the song and make up some words that sounded somewhere near right – ha ha!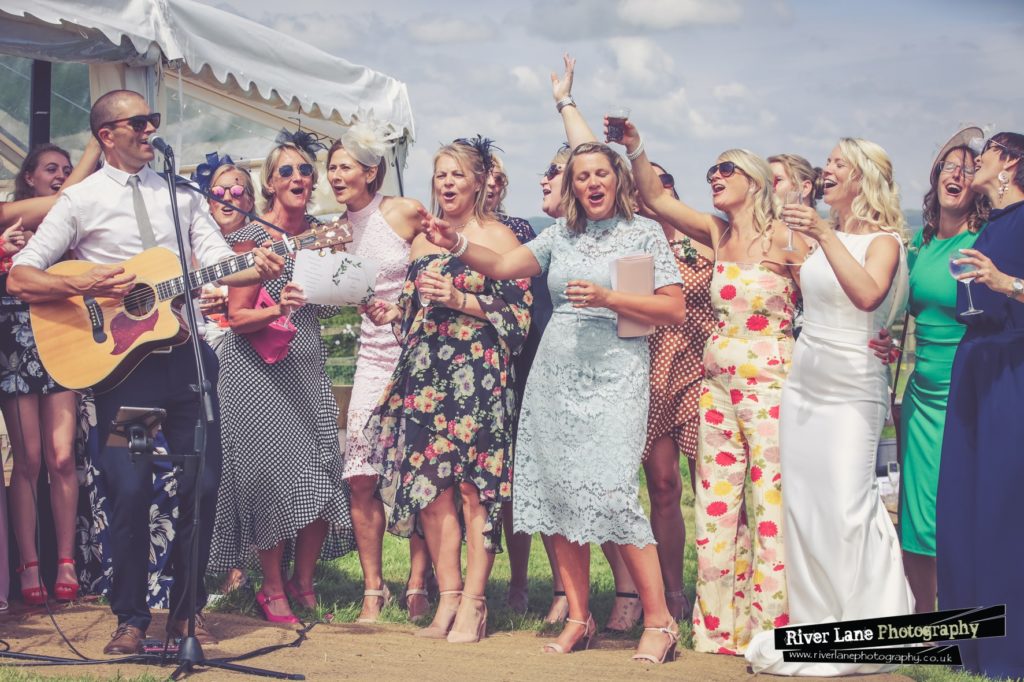 Special requests for weddings
I always encourage special requests. I know some bands/musicians have a set repertoire, but I like to always keep things fresh rather than playing the same songs at every event. It helps keep me sharp, and plus – learning new songs is good fun!
It does take a little while to learn a new song though. It can depend on many factors… if it's a song I know, but haven't ever played, and the chords aren't too challenging – then I can probably learn it in an hour or two. However if it's a song I haven't heard before it can take a lot longer… add in some jazzy new chords that I've never used before and it can take a good couple of days to master a song.
If it's a brand new song to me, I'll listen to it a few times, then start working out how to play it on guitar. I'll have a little go at learning it, then leave it for a few hours or overnight. This gets the song into my head, then when I come back to it, hopefully it's sitting there somewhere in my memory bank, then it's a case of repeating and practicing until perfect!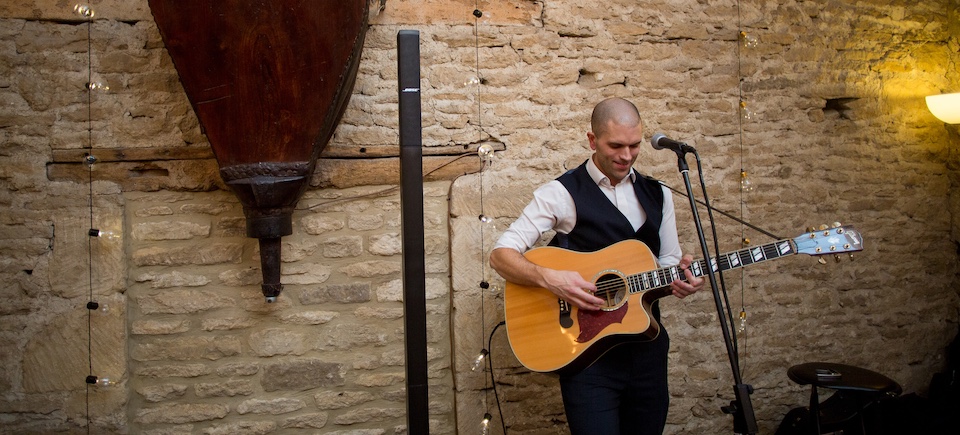 So, as you could probably imagine, it can take up a fair bit of time. I usually ask for 3-5 requests for weddings max (depending on how long I'm booked for). With 12 weddings this June, you can probably get an idea of how much time I spend learning and perfecting new songs. I love it though – I'm pretty sure there's much worse jobs to have!
Some recent special requests…
Here's an example of some songs I've learnt recently – this will give you an idea of how diverse the requests can be!
"A Million Dreams" from the Greatest Showman
Coldplay & Chainsmokers – Something Just Like This
Adele – Skyfall
Bon Jovi – Thank You For Loving Me
Calum Scott – You Are The Reason
Lionel Richie – My Destiny
Fleetwood Mac – Everywhere
Heartland – I Loved Her First
Lucky Jim – Lovely To Me
Something In The Water – Brooke Fraser
Take That – Rule The World
Lonestar – Amazed
Billy Joel – Just The Way You Are
Louis Armstrong – What A Wonderful World
Katrina & The Waves – Walking on Sunshine
Biffy Clyro – Mountains
The Gaslight Anthem – Blue Jeans & White T-Shirts
Jack Johnson – Upside Down
Bryan Adams – I Think About You
If you've already booked me to play at your wedding, you can use the online song choices form here to submit your requests. I need at least a month's notice for any special requests, so that I have plenty of time to learn them.
And with that, it's time to add all these new tracks to the repertoire! Bye for now…
---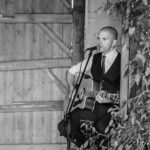 Written by Pat McIntyre – singer & acoustic guitarist for weddings and other events based in Bristol, UK.